Would you prefer a pretty blue nursing bra? If so, how about the Heidi Klum Dreamtime breastfeeding bra? We think you will love how pretty it looks thanks to the gorgeous detailing.

So what makes it so pretty? Well, it has lovely lace and beautiful red bow trims.

Breastfeeding advisors tend to suggest that, if possible, you avoid underwired during your nursing months. So you may be pleased to know that this bra is wirefree. It has no padding.

The cups are really easy to open with just one hand. This makes breastfeeding a little easier, as you will not be fumbling around whilst trying to open your bra with your other free hand.

So why might you want to choose the Heidi Klum Intimates Dreamtime nursing bra? Well, if you want a bra that is pretty and non-wired, this may be a great choice.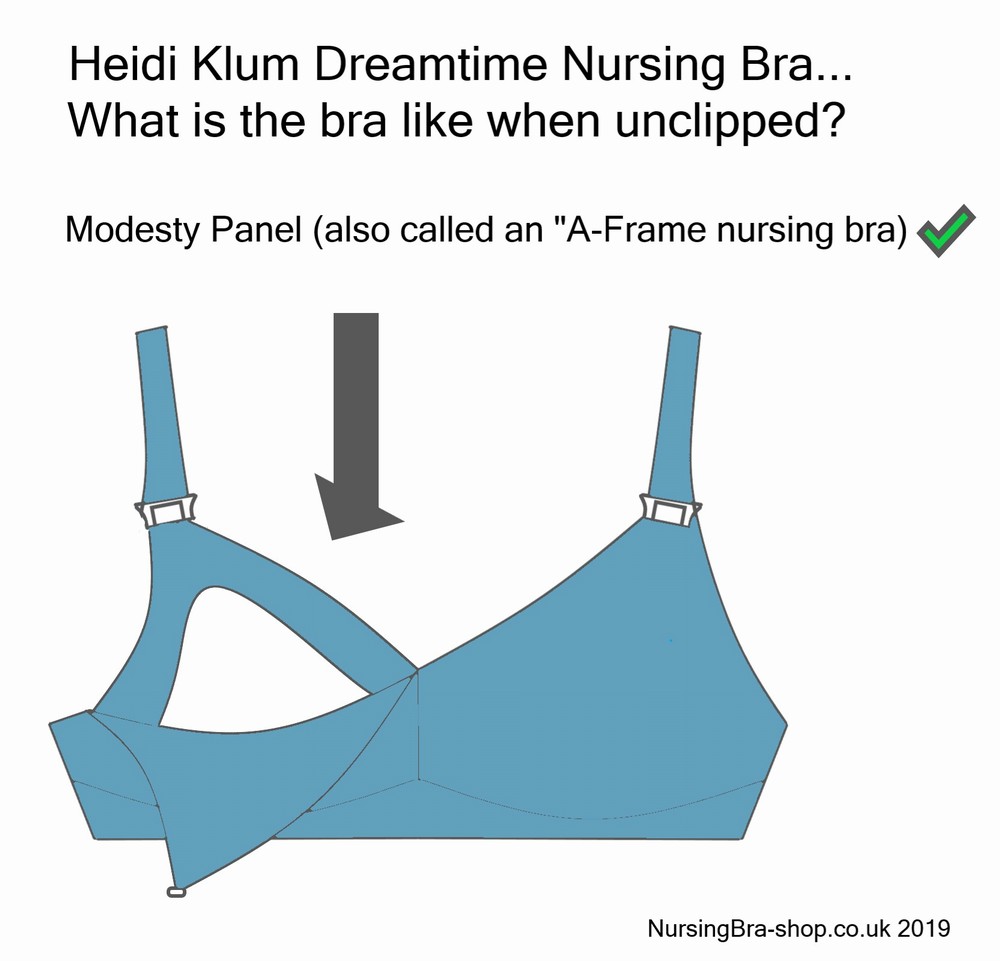 How to verify the Nursing Bra Shop....
"I have never heard of the Nursing Bra Shop....how can I find out what the service is like?"
Simple - ask any online mums forums you are on if anyone has used us. We always
STRONGLY URGE
you to check on us in any Facebook breastfeeding groups or other maternity or mums groups such as Mumsnet etc. Maybe ask if anyone has ever used the Nursing Bra Shop? What was our service like?
Here are some places to ask questions about the Nursing Bra Shop:
- Facebook breastfeeding groups
- Mumsnet
- Online Bounty Groups
- Netmums
But please ask the question in any forums. 89% Of UK mothers have never heard of the Nursing Bra Shop. Asking forums is a good way of checking on us. Don't take our word for it....ask other mothers who may have used us!
MATERIAL THICKNESS OF CUPS:
We try to rate how thick the cups are of each bra, so you are not surprised by this when the bra turns up! We rate this out of 5, so 1/5 is thin cups, 5 out of 5 is thick. We would rate the thickness of the cups of the cups of this bra as 2 out of 5.