Are you searching for a supportive yet comfortable nursing bra? How about the Freya Chi breastfeeding bra? It is easy to get the right size thanks to the flexible sizing of this nursing bra.

So how does the sizing work? Well, rather than picking, for example, 36E you might pick a Medium instead. Each size (Extra Small, Small, Medium, Large or Extra-Large) covers several different sizes. This means that the bra should remain a nice fit, even as your size changes (as it often will during your nursing months!) This bra goes from a 28B to a 38HH.

Not sure which size to pick? Please see the table below to see which size is good for you.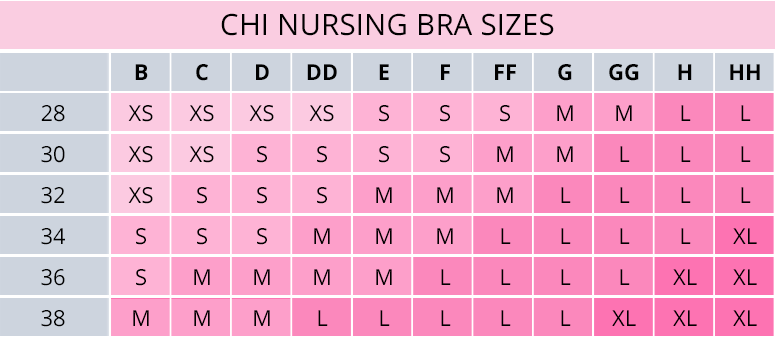 It is recommended, that, if possible, you avoid underwires during your nursing months. So you may be pleased to know that this bra is wirefree. This bra is suitable for both pre and post birth.

How about the clips of this nursing bra? Well, they are totally hidden behind the straps. They are also easy to open with just one hand.

The Chi nursing bra also has an internal A-Frame which will give you additional bust support. It is not padded.

So, why choose the Freya Chi nursing bra? We think you will find it really comfortable and it is easy to get the right size. A lovely choice.


MATERIAL THICKNESS OF CUPS:
We try to rate how thick the cups are of each bra, so you are not surprised by this when the bra turns up! We rate this out of 5, so 1/5 is thin cups, 5 out of 5 is thick. We would rate the thickness of the cups of the cups of this bra as 2 out of 5. Cups are not that thick

WIDTH OF BRA STRAPS
How wide are the straps of this nursing bra? The straps of this nursing bra narrow as you move away form the cups, so it is difficult to get an accurate measurement of this! Sorry!!